Maybe you've heard of the world's greatest philosopher - "Unknown". Well Unknown once said, "Life's a beach!" Sure we could argue for hours if he was referring to suffering of humankind or just trying to make a funny t-shirt slogan, but whatever the brilliant Mr. Unknown was talking about, I'm here to tell you life's a blast. You know what else is a blast? Having your child's birthday party at the beach. A few of the perks of a beach birthday party are fun, sun, water, waves, games, sandcastles, and the list goes on and on. I mean after all, a beach is the original amusement park!
Below are some fantastic beach birthday invitations that are sure to inspire your guests to "Hang 10" to the party. I'm sorry, I couldn't resist throwing in at least one cheesy beach line. :)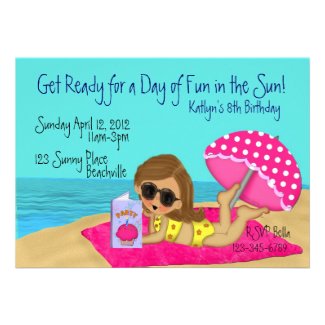 Beach Party Custom Invitations
by
kidsinvitations
Find other Beach party Invitations at
zazzle.com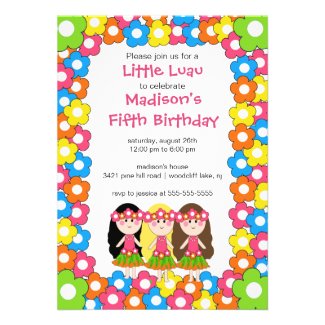 Little Luau Party Birthday Invitation
by
celebrateitinvites
See other
custom printed announcements
from zazzle.com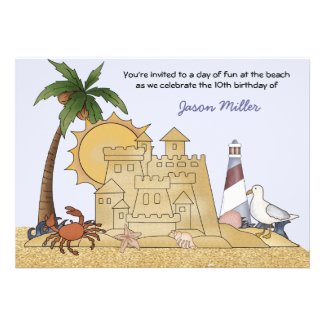 Sand Castle Beach Party Invitation
by
PixiePrints
Get the best in
invitation printing
online at Zazzle.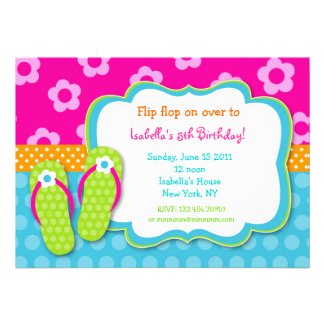 Flip Flop Luau Pool Party Birthday Invitaitons Announcement
by
LittleSeiraStudio
Browse more Flipflop Invitations at
Zazzle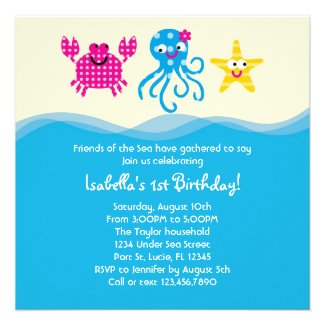 Sea Creatures Girl Birthday Invitation
by
marlenedesigner
Browse Ocean Invitations online at
Zazzle.com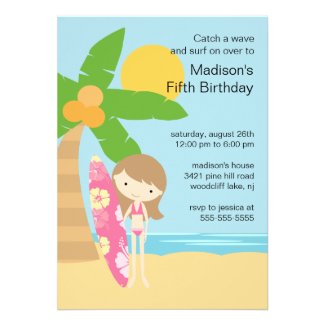 Surfer Girl Swimming Party Birthday Invitation
by
celebrateitinvites
Shop for Swimming Invitations online at
Zazzle.com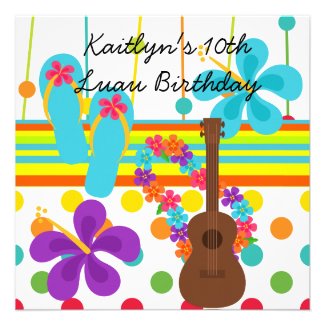 Custom Luau Birthday Invitation
by
kids_birthdays
Make an invitation online
at Zazzle.com