For Part 1 of this post click here
Sweet Sixteen Birthday Party Invitations - Part 1
In Part Two of Sweet Sixteen Birthday Party Invitations I'm going to showcase the fun and playful side of party invitations by featuring themed invites.
Themes are a great way to excite your guests and build anticipation for a birthday party. They also create a buzz and are a fun alternative to a more a traditional, formal event. Plus, theme parties can help take the stress out of planning by creating a central focus. Instead of trying to tie multiple styles into one cohesive party, you can take a single idea and base all your party planning decisions around it.
Below are some fun, customizable Sweet 16 invitations with different themes that are sure to wow your guests.
Enjoy the mysteriousness and elegance of a Masquerade themed Sweet Sixteen party.
Purple & Gold masquerade sweet 16 Birthday party Personalized Invites
by
_Angelique_
Look at Masquerade Invitations online at
Zazzle.com
This Pink Paris invitation is adorable and Parisian themed parties are always popular.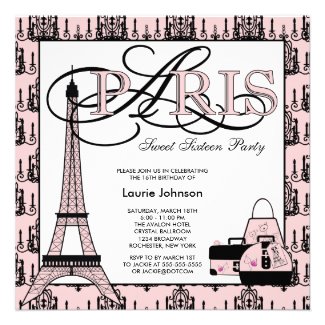 Pink Black Paris Birthday Party Personalized Invitation
by
decembermorning
Create unique
customized invitations
on zazzle.
Perhaps your child has caught the acting bug or loves movies...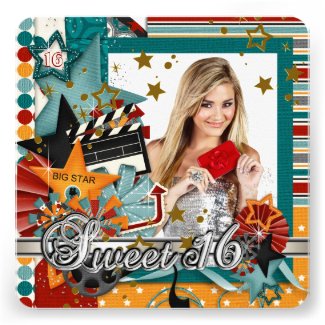 Glitz Glamor Movie Star Sweet 16 Invitations
by
InvitationCentral
Find more Sweet 16 party Invitations at
Zazzle
Or perhaps she is more of the outdoors country and western type of girl...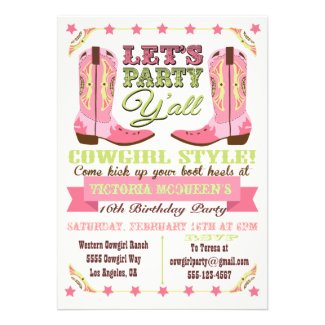 Cowgirl Western Birthday Party Invitations
by
McBooboo
View a different
custom printed invite
from zazzle.com
This magical Princess Carriage is a wonderful way to invite guests to a Fairy Tale themed Sweet 16 Party.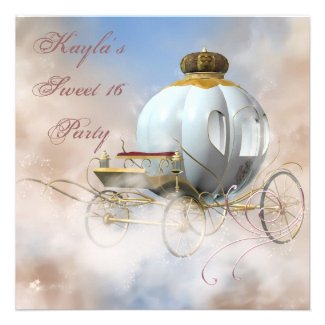 Princess Carriage Princess Sweet 16 Birthday Custom Announcements
by
InvitationCentral
Create announcements
with Zazzle.com
Allow your guests to channel their inner Pop Star with a karaoke theme Sweet Sixteen.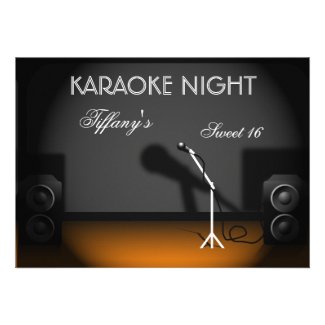 Sweet 16 karaoke night party Invitation
by
Invitationboutique
Design an invitation online
using zazzle
Show off your chic side with this Denim and Diamonds theme invitation.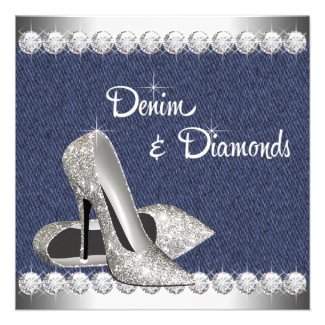 Denim and Diamonds Birthday Party Invitations
by
Champagne_N_Caviar
See more
Denim and diamonds party Invitations
For Sweet 16 parties in the winter, create a Winter Wonderland for your guests to enjoy.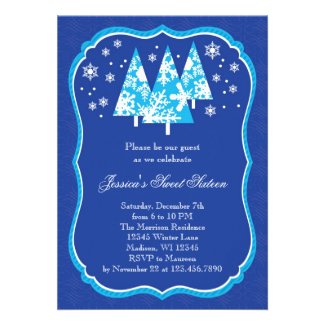 Winter Wonderland Sweet 16 Invitation
by
marlenedesigner
Browse Winter wonderland Invitations online at
Zazzle.com
Add some extra Pizzazz to your invitation by using a Sweet 16 stamp.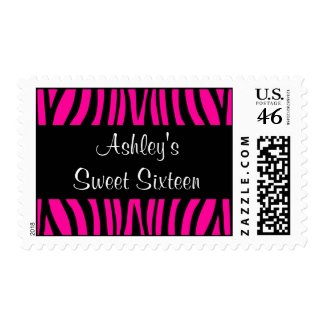 Hot Pink and Black Zebra Sweet 16 Birthday Postage Stamp
by
printcreekstudio
Order
custom personal stamps
at Zazzle.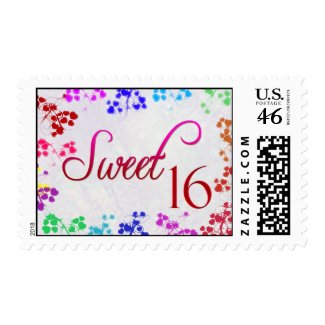 Sweet 16 Birthday Postage STamp
by
perfectpostage
Browse through more
US Postal Service stamps
at Zazzle