Even if you are a "dog person", there is no denying that kittens are cute. They are fluffy, cuddly, wide eyed, and adorable.
If you, your family, and friends are cat lovers, a great way to invite guests to a fun birthday party is with cat and kitten themed invitations. Below are some cute examples of customizable cat and kitten themed birthday party invitations - plus I had to throw in some Grumpy Cat just for giggles :)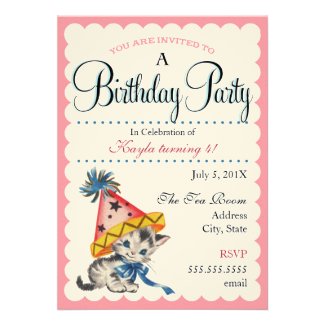 Kitty Birthday Party | Retro Birthday Invitations
by
OrangeOstrichDesigns
View more Birthday party Invitations at
zazzle.com
cute princess kitty birthday party invitation-girl
by
lucykitty
Find other Fairy Invitations at
zazzle.com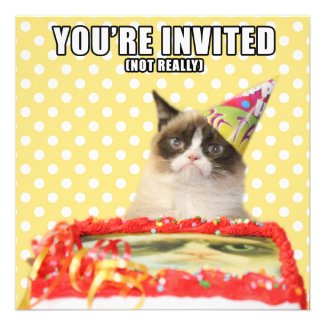 Grumpy Cat Invitations - You're Invited
by
thegrumpycat
Find another
invitation
online at zazzle.com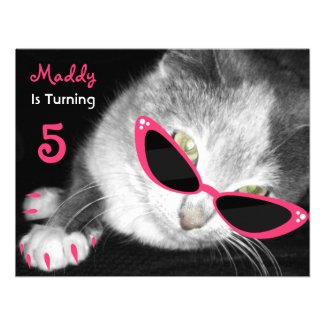 Cat With Sunglasses Birthday Party Invite
by
JillsPaperie
Browse other
custom printed invites
on zazzle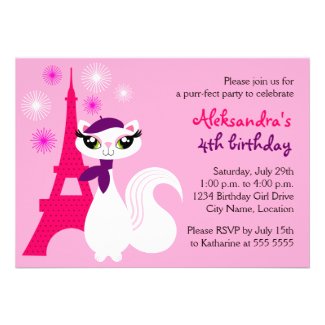 Pretty Kitty Paris Birthday Invitation
by
SocialiteDesigns
Look at other Cat Invitations at
zazzle.com
Cute Mustache Cat Birthday Announcements
by
LizaPhoenix
View a different
custom printed invite
from zazzle.com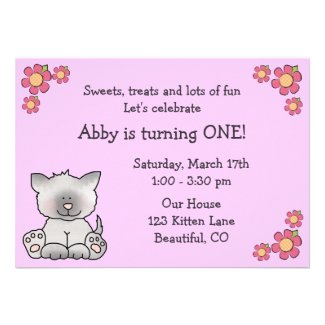 Cute Kitten 1st Birthday Invitation for Girls
by
TheCutieCollection
Design
printable invitations
online at Zazzle.
KittyStarZ DIVA Kitty Birthday INVITATION
by
kittystarz
Create your own
custom invites
at Zazzle.com
Plus here are a few Grumpy Cat Birthday Cards for fun. Who knew being grumpy would make so many people happy?! :)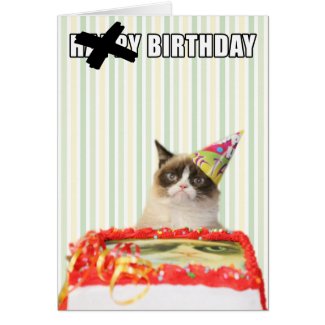 Grumpy Cat - Happy Birthday Card
by
thegrumpycat
Create card
designs on Zazzle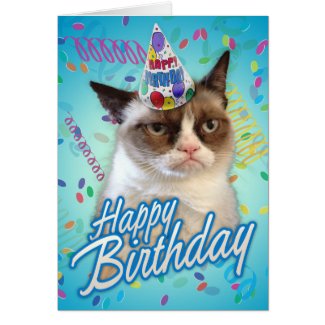 Happy Birthday Grumpy Cat Greeting Cards
by
thegrumpycat
Create
custom photo note cards
at zazzle.com.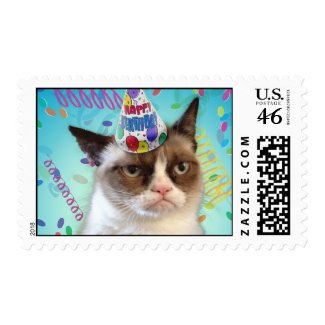 Grumpy Cat in a Birthday Hat Postage Stamps
by
thegrumpycat
See other
stamps online
at zazzle.com