Kid's birthday parties are super fun. What's not to love, there are games, prizes, balloons, presents, and cake! And it's a good excuse for us adults to act a bit silly and join in on the fun. Right from the get-go it's important to set the tone for any birthday party. Start your planning with some fun, cute birthday party invites and this will ensure the guests are excited to be part of the fun. Plus a mailed out invitation ensures a better head count which helps alleviate some of the stress of party planning.
Below are some wonderful kid's Birthday Party invites created by Sweet Tooth Studio. Sweet Tooth Studio is not only rated a "Pro Seller" at Zazzle but is also one of my favorite Zazzle stores for card designs. She really has a great eye for designing cute and thoughtful, fully customizable cards for all occasions. Here's a direct link to her stores:
Sweet Tooth Studio
and
Pink Ink Studio
. And if you don't find something you're looking for there, try here:
Birthday Invites at Zazzle
.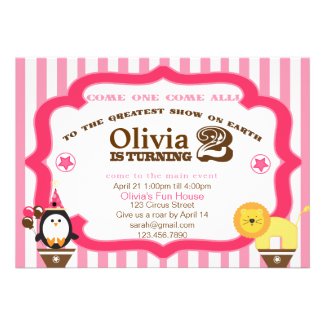 Pink 2nd Birthday Circus Invitation
by
sweettoothstudio
Browse Circus Invitations online at
Zazzle.com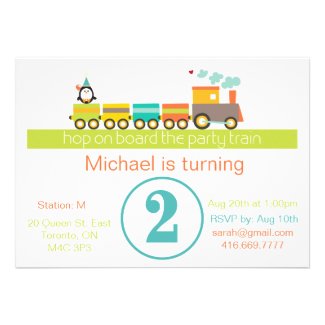 2nd Birthday Boy Train Invitation
by
sweettoothstudio
Check out Two Invitations online at
zazzle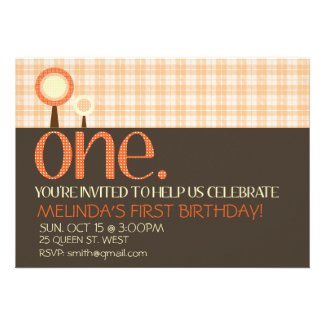 Sweet Simple 1st Birthday Invitation
by
sweettoothstudio
View other
custom printed invitations
at zazzle.com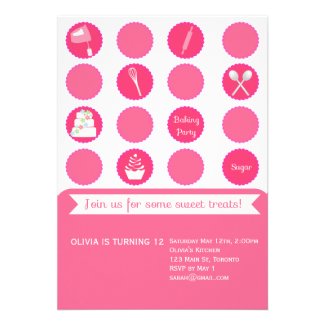 Baking Party Birthday Invitation
by
pinkinkstudio
Browse other
Baking party Invitations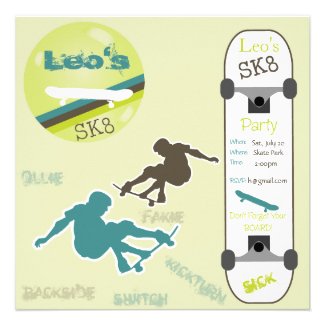 Boys Skateboard Party Invitation
by
sweettoothstudio
View Boy Invitations online at
zazzle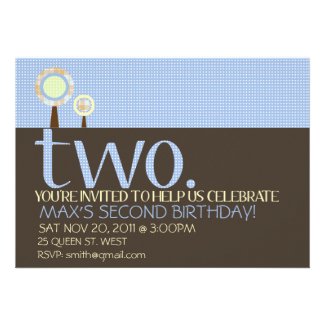 Sweet Simple Second Birthday Invitation
by
sweettoothstudio
Make an announcement
with zazzle.com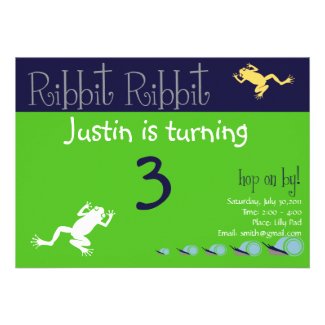 Frog Birthday Invitation
by
sweettoothstudio
Create invites
online at Zazzle